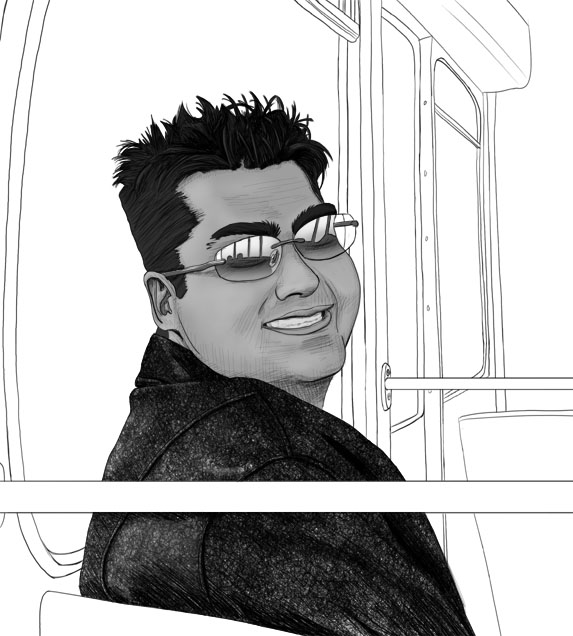 This is my second self-portrait for ArtistDojo.com's self-portrait challenge. The style of the challenge was basically as realistic as you can get it.

The jacket just didn't work out well... it was supposed to be leather, but looks like denim. So on the down side, I'll have to practice my leather, on the upside, I have an accidental denim technique. I basically did it with small scribbles stacked on top of each other.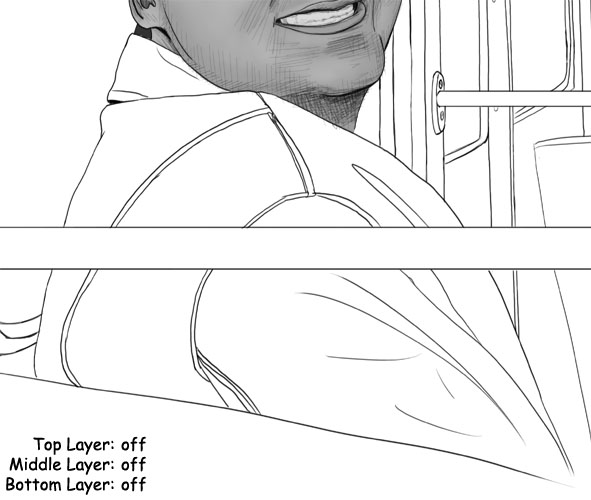 above: all layers turned off.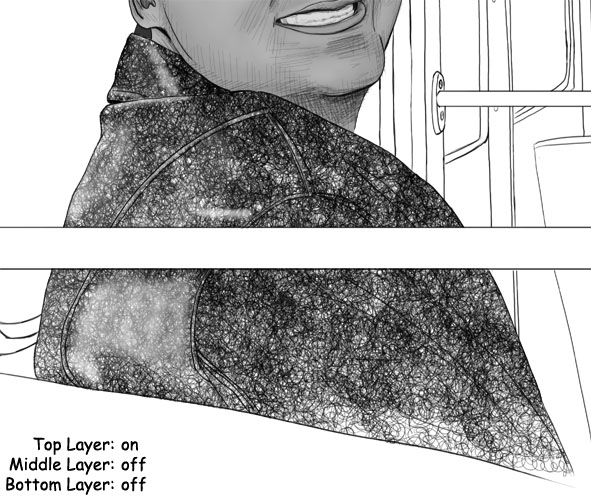 above: if you look to the bottom right, you can see my scribbly pattern. I also did some partial erasing for the shiny areas.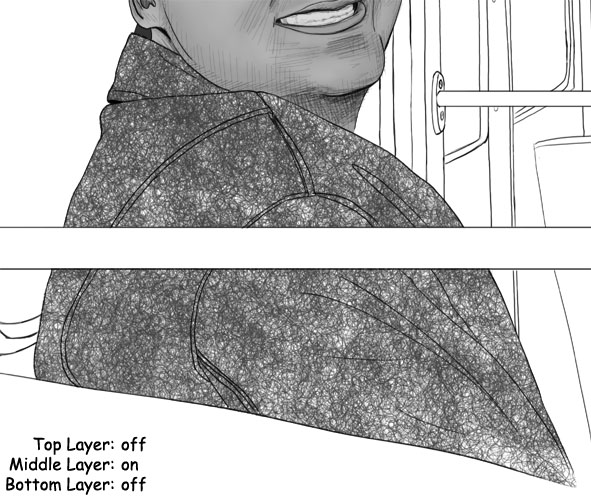 above: this is the second scribbly layer. I basically just duplicated the first scribble layer (before I made the shiny spots) and offset it... so you 'll see in the following image, since it's offset, it darkens in more of the texture.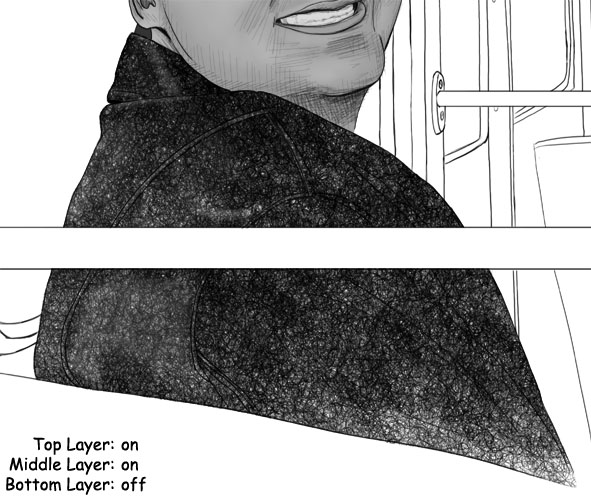 above: here are both of the scribbly layers on at the same time.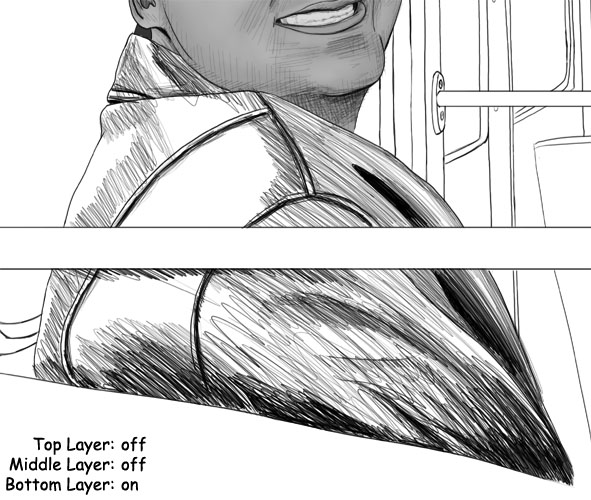 above: and finally, this is the layer under the scribbles that gives it all the shadows.