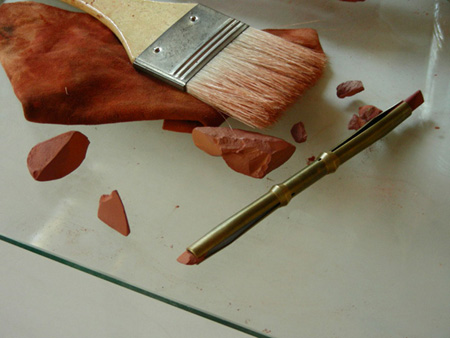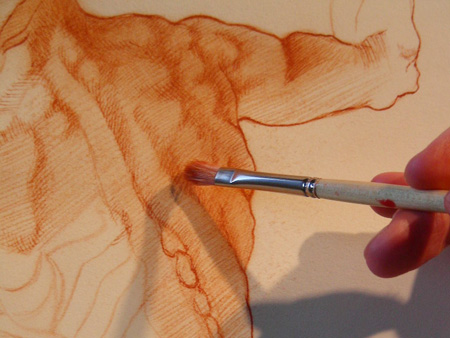 I saw this post on the DrawingBoard.org

Renaissance Style Drawing (Sanguine) -- A Tutorial (images above are from here)

"If you have read books on Renaissance-era drawing, you may have noticed the media listed as sanguine. Sanguine is a natural mineral, hematite, or basically a rusty rock. They didn't have Conté crayons or pastel pencils in the 1500s, so this is what they used."

Edit: the lines and colors blog tracked the author back to KM Scott Moore.